Office Removals Harrow HA1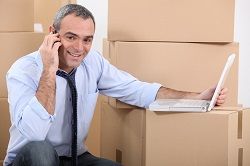 The Best in Harrow Office Removals

At Man with Van Harrow, we have acquired a wealth of knowledge and experience when it comes to understanding the needs and expectations of our customers when they are coming to us looking for the finest HA1 and HA2 office relocations. We realise how important it is to get your new business space set up quickly and with as little disruption to your day-to-day operations as possible. This is why our team is made up of experts in the industry. Here, you will find a service which is reliable, cost effective and entirely personalised in order to suit the specific requirements that come with each different move.


First Class Harrow Business Relocation Services

No business relocation is complete without the help of some professional assistance and this is where our team comes into play at Man with Van Harrow. We have many years of experience behind us and this allows us to provide an unparalleled service which really goes above and beyond what many other HA1 and HA2 office removals services would offer. Our wide range of services covers many options, including packing items such as furniture, electronic equipment, documents and files; loading goods onto removals vans; transporting goods across London; unloading goods at the new premises; arranging goods according to your instructions; disconnecting and connecting electronic equipment; waste disposal, dismantling/reassembling of furniture; professional cleaning services; opting for container storage facilities if required; plus much more.

We Are Perfectly Positioned To Take Care Of Your Office Relocation Needs
At Man with Van Harrow, we are conveniently located near all major motorways around the Harrow area - particularly M25 - meaning that we can quickly reach any area across the capital whenever you need us. Our team has access to their own vehicles, all fully insured and maintained to a high standard allowing them to be ready for whatever move is thrown their way. Whether you need your items shipped locally, within the UK or even globally, we can take care of it all.
Excellent Prices for Removals in Harrow

At Man with Van Harrow, we are dedicated to delivering excellence, reliability and convenience in everything that we do and although this does include providing outstanding levels of service on every job that we undertake, it also applies to achieving fantastic value for money too - something which everybody wants from their business removal company in Harrow HA1 or HA2 . So if you would like more information about how much it will cost for one of our business relocation services just give us a call on

and one of our friendly representatives will be delighted to offer advice, quotes or answer any questions that you may have.

A Seamless Experience No Matter What Challenges You Face
At Man with Van Harrow, we understand better than anyone else how important it can be when preparing for a move that could significantly impact your business activities over the next few weeks or even days - so let us take care of making sure everything runs as smoothly as possible during this time. Our team here prides itself on its ability to turn even the most complicated tasks into simple solutions - meaning no matter what challenges you face during this process we can guarantee a seamless experience from start to finish.

If you're looking for a company who understands exactly what it takes to deliver great Harrow office removals then look no further than Man with Van Harrow. We pride ourselves on offering customers affordable prices combined with top class service regardless of how big or small your request may be - so why not give us a call today on

if you feel like it may be time for an upgrade?